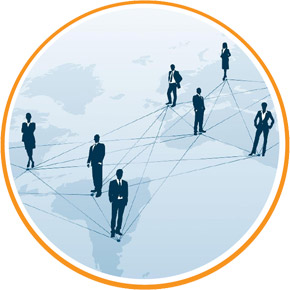 About us
Sol-xo is a global competence center for IT and business services focused on customer contact in enterprises.
Stages of value creation range from consulting and business process optimization to the development and implementation of system solutions that bring together technology, analytical applications and best practices.
Solutions
Sol-xo develops tailored customer contact applications and ensures excellent technical quality and business services. Understand the business case to deliver the best solution fitting the client's processes and infrastructure is the key to success. Our goal is to integrate scalable phone self-service into comprehensive strategies for improving the customer experience – and as a means to reduce costs in customer service significantly.
Management
Members in the management team have previously been working for top-tier standard software providers like Voxeo and consulting businesses like Accenture. Highly experienced software engineers and consultants are constantly working to improve products and services. With flexible consulting concepts, efficient design and support on the spot, our team is ready for the needs of any organization.
Clients
Proven implementations have been designed and delivered to a wide variety of industries. Our clients operate worldwide and include top-tier banks and financial service providers, telecommunication carriers, retail businesses, software companies, and government agencies. Using Sol-xo's solutions, these companies are delivering advanced phone and web self-service to their customers.