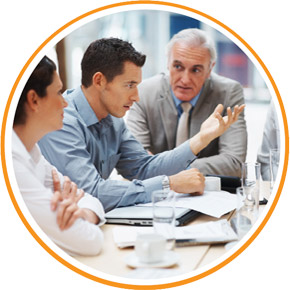 Consulting
Voice server solutions improve the efficiency in customer communication significantly: they can save time and money.
A sophisticated voice server platform can increase customer satisfaction, reduce costs and speed up your business processes. The success of a voice server application can be quantified in terms of user acceptance, which is equivalent to user satisfaction. And that depends heavily on the right approach.
Choose the right team
The Sol-xo consulting and research team has the necessary experience on how to design and integrate a user-friendly voice server solution in your business processes. This includes technical aspects such as choosing a suitable software application as well as designing the system architecture to match the user's preference. For example, callers can automatically be recognized so that the system's settings adapt to the user's experience with the system.
Understand how users behave
By analyzing the behavior of the user, call flows and real-time analysis, valuable insights into the effectiveness of established self-service portal are gained. These insights enable our experts to optimize the system's performance and its design. Complexity is reduced even in complex operating environments by adapting the system to the user's most common tasks so that they have simple and convenient access to the services they want. Furthermore it is possible to determine the right service delivery channel to each user – whether it's by agent, voice, or web.
Upgrading customer experience
Sol-xo's consultants help to find new ways to deliver better service at significantly lower cost. While enhancing customer satisfaction, the use of the system increases as customers become aware of its advantages. The way how customers interact with your voice services can be fundamentally changed.