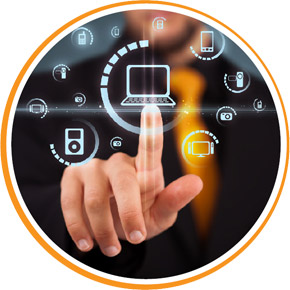 Software
Sol-xo develops individual voice servers and multi-platform customer contact solutions.
Our software solutions help to deliver cost-effective customer service with the best user experience possible. Our applications integrate perfectly with existing back-end business infrastructure and efficiently manage large volumes of transactions, yet allowing a high degree of personalization. Sol-xo has developed individual multi-platform solutions such as retail banking and credit card applications, campaign management platforms, and retail systems.
Perfect integration
Designed and built on an open platform concept, our solutions can quickly integrate in any business environment through standard interfaces. They protect future IT investments and help to reduce the complexity of adaptive self-service phone portals for enterprises.
Customized developments
All solutions are based on standard software products, but are tailored to fit individual needs. They are combining the well-proven reliability of established systems with a highly flexible architecture of a customized development. Personalization engines, web services, or analytics for advanced business intelligence operations can easily be integrated.
User-friendly approach
Our voice server solutions allow the caller to execute all standard operations within one platform. Relying on a user-centered approach, all conversational dialogues are spoken naturally. A custom persona selection is also possible. Customer acceptance of self-service voice applications is significantly improved, as processes and dialogues are self-adjusting to the caller's behavior and his personal experience with the system.